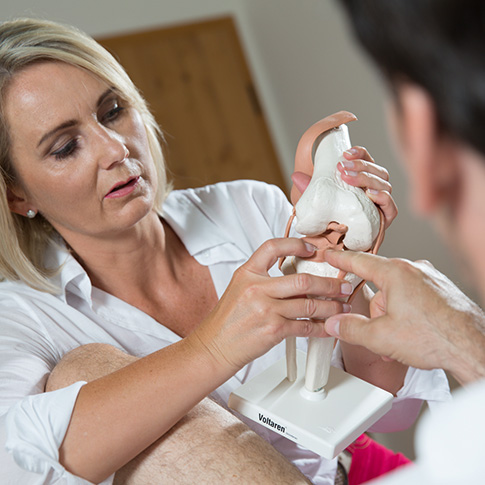 As trauma surgeon and general practitioner, I offer examination, advice, and therapy for acute injuries and chronic ailments of all kinds in my practice. It is my goal to find individually customized treatment concepts for all of my patients.
Both, conservative therapies and potentially necessary surgeries need to be planned thoroughly. The latter will be done by me in the Deaconess Hospital Schladming, where I work as 1st Senior Physician at the Department of Trauma Surgery.
The Deaconess Hospital (DKH) Schladming is a public hospital, so in-patients do NOT need additional insurance. Billing is done directly with your public health insurance company.
Starting from the first visit through treatment and surgery up to post-treatment, I will attend to you as your personal physician.
---
Medical services
My services comprise diagnostics and therapy for acute pains caused by injuries of ligaments, cartilages, bones, or muscles due to accidents; for chronic pain syndrome in the musculoskeletal system caused by faulty posture or excessive strain; for injuries and chronic ailments during childhood and adolescence.
---
Operative key aspects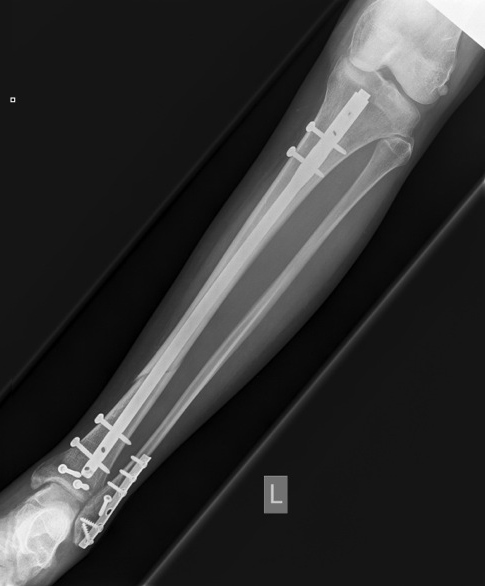 Open
surgeries on all joints:
Cartilage surgery, including growing of cartilage or autografting (implanting cartilage bone dowels)
Knee and hip prostheses (joint replacement)
Reconstruction of the joint surface after a fracture (bone fracture)
Arthroscopic (minimally invasive) surgeries on knee and ankle joints:
Ligament reconstruction (e.g., of the anterior cruciate ligament in the knee joint)
Meniscus surgeries in the knee joint
Smoothing of the cartilage surface
Other surgeries:
Achillorexis (achilles tendrum rupture)
Bursitis (bursa inflammation)
Fracture (bone fracture)
Ganglion (cyst – "bible bump")
Carpal tunnel syndrome in the wrist joint
Child traumatology (injuries during childhood)
Skier's thumb
Removal of metals
Trigger finger